This is one of those before and after projects that gives us all a lesson in how to do it right. I love mid-century, but not every item I find should stay as is. Some can benefit from a little transformation and this is one.
The before is almost a little sad…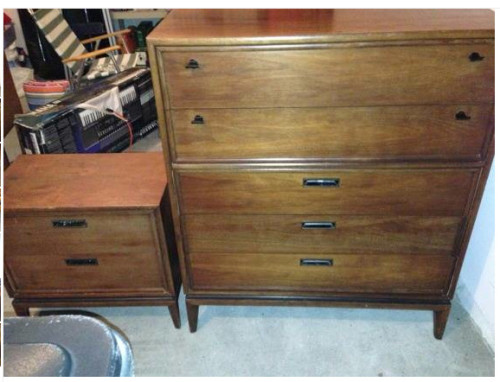 And the after is stunning: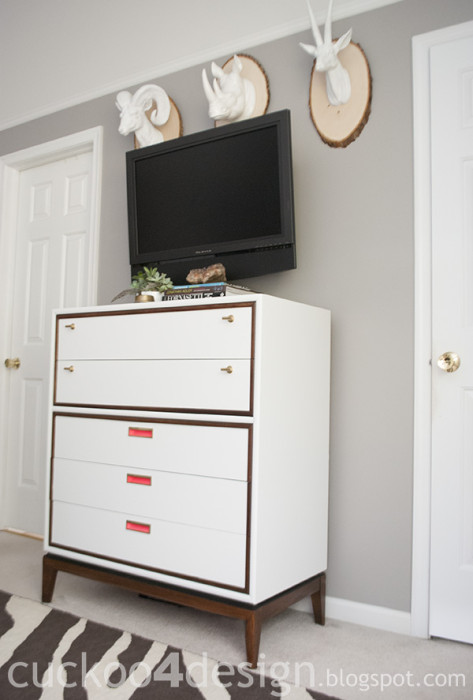 Stunning. A fabulous contrast between the white and the wood, painted hardware and a small pop of bright color. Fabulous. Julia, from Cuckoo 4 Design, received a compressor and paint gun as a gift – now that is how you wow a DIY lady with a present. You don't need to have a paint gun for a project like this, but it sure makes the job easier and gives it a pro touch. Beautiful work. Check out the whole project over at
Cuckoo 4 Design
.