The title of this says gold-dipped, but it is actually a spray paint project – and there's nothing wrong with that. I love spray paint, as the shelf in the basement crammed with cans of it will attest. This is a quick and easy way to make some unique objects for your home. They use gold here, but think of this season's hot brass trend, too. Sky's the limit with the spray cans.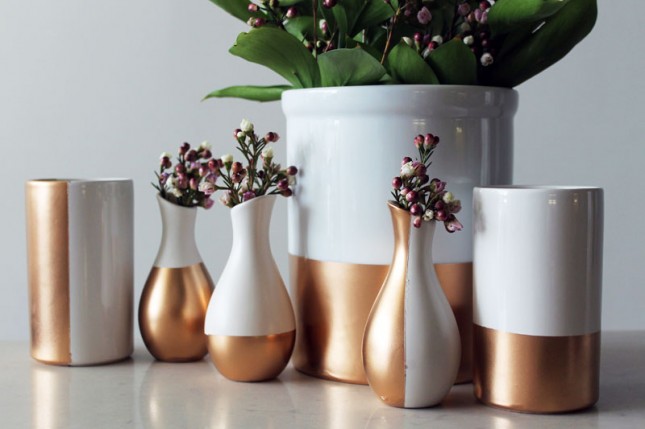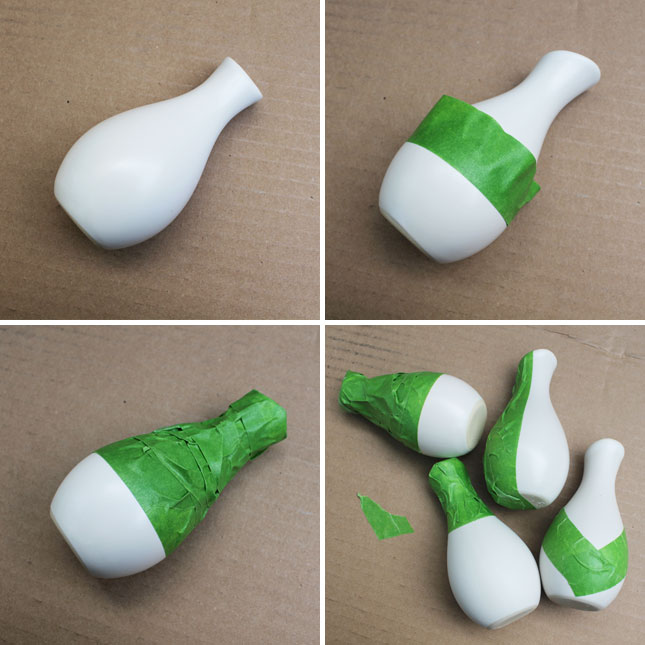 Remember the tips for spray painting: Outdoors if possible (well ventilated in any case) and thin coats that dry completely between applications. Take broad, sweeping strokes, and don't hover over one spot – you'll only get drips. No one wants drips.
Get the tutorial for this at Brit Co.