I've had many people ask me how I find the time to decorate my home while also having a family to look after. Honestly, some days I just don't have the time — but when I do, it's because I choose these quick and easy DIYs that only take about a half hour out of my busy day. On the busiest of days, I try to keep things quick and simple while still fitting in a bit of creativity and today's DIY Mini Vinyl Heart Wall Decals are a great example of both those things.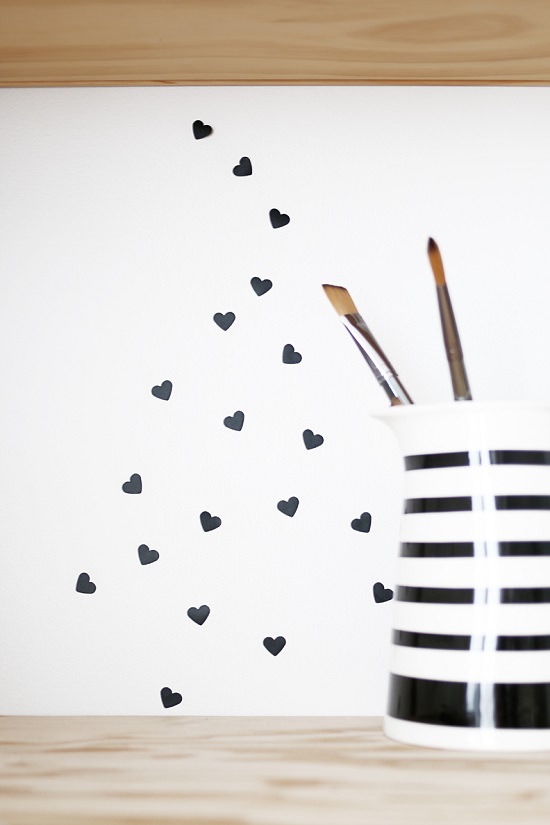 Materials
Black Vinyl
Heart Puncher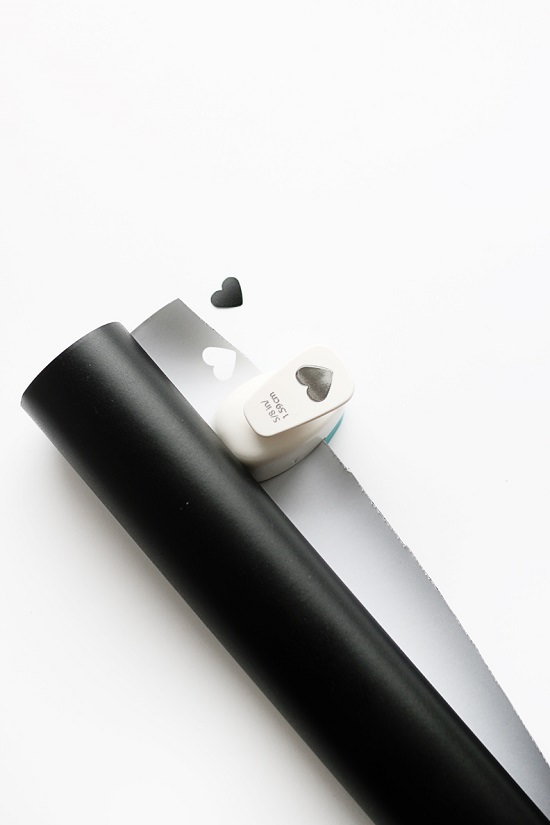 Directions
1.  The first step is to create your heart with the heart puncher. I got both the vinyl and puncher from Michael's.
2. Once you're satisfied with the number of hearts to work with, just peel the back of the heart off and begin creating your design on the wall. I personally wanted my hearts to randomly cascade down the wall, but feel free to have complete and total freedom of your own design!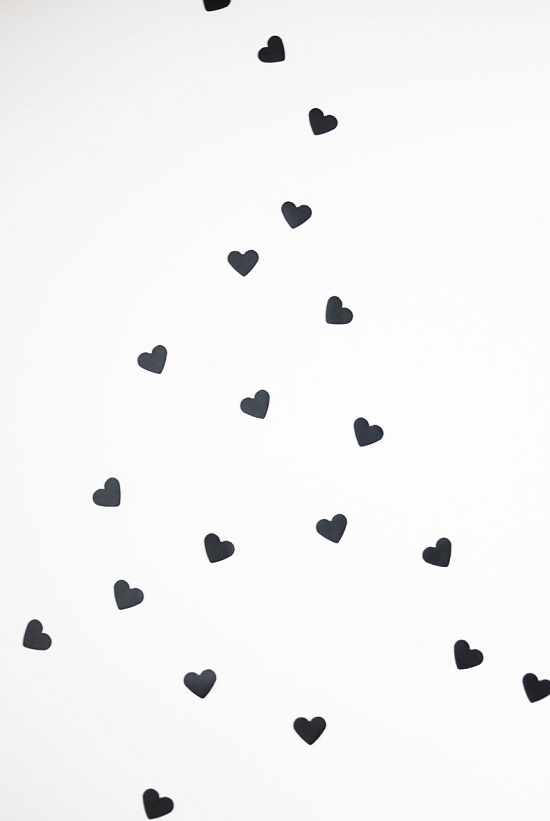 This project should only take about 10-20 minutes, depending on the number of hearts you decide to make. The black vinyl has a nice finish and gives the wall a completely new look! I'm in love with the minimal and modern feel it adds to our home.
And that's it! You can see how vinyl is such an easy way to spruce up any area of your home. It's my secret weapon when I'm running short on time. I hope this was helpful for you and inspires you to add a little something to your home, too.