You are going to get organized and by crumb this time you mean it! But wait – before you head out to your local decor store and consider buying decorated boxes for storing your many small items, consider this fantastic project from MormorsGlamour that lets you upcycle existing shoe boxes. And since you are organizing, this will allow you to use of some of your paper stash. Win-win!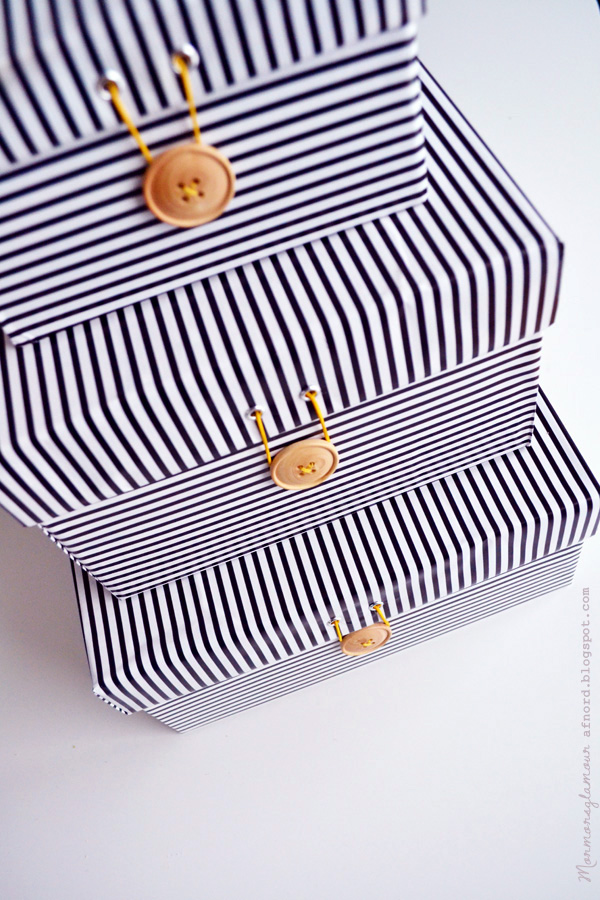 You'll need:
Schissors
gift wrap
glue or double-sided adhesive tape
Eyelet tools
Eyelets
Elastic band
buttons
thick sewing needle
colored sweing thread
The instructions:
1. Wrap the shoebox with a beautiful giftwrap.
2. Make holes and place the eyelets in the holes with the eyelet punch.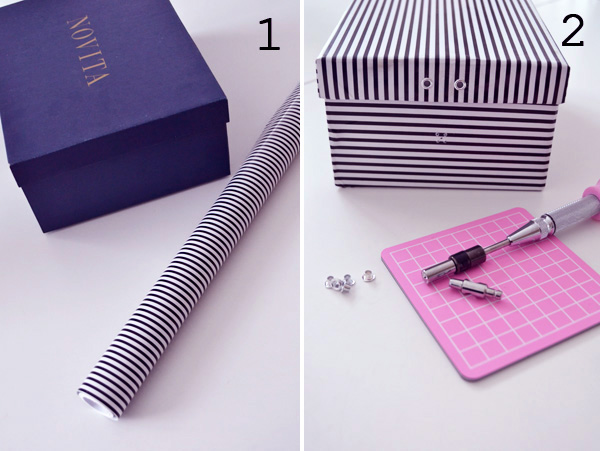 3. Sew the button in place with a colored thread.