I am going camping this weekend for the first time in…well in a very long time. Steve is a back woods camping sort of fellow and I am a "oh my isn't this a lovely bed, why yes I DO like street lights and paving!" sort of camper.
We'll be roughing it in a tent (albeit a two room tent with a queen mattress, in deference to my quietly building rural-hysteria) but I thought I'd take a minute to dream of campers. Lovely, enclosed campers with a sense of decor and possible a kitchen. I've discovered the teardrop style camper and may have become just a little obsessed.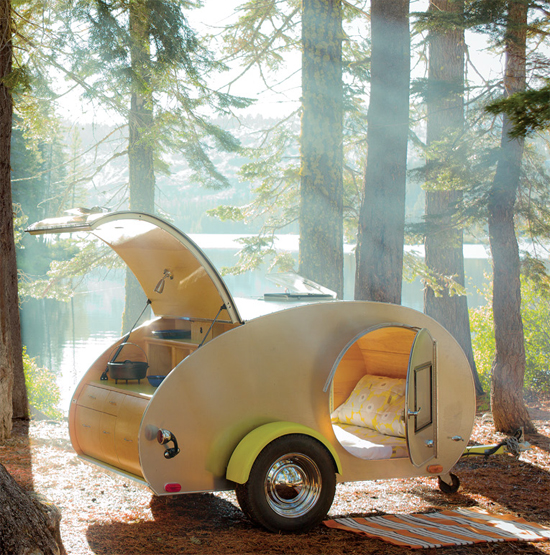 source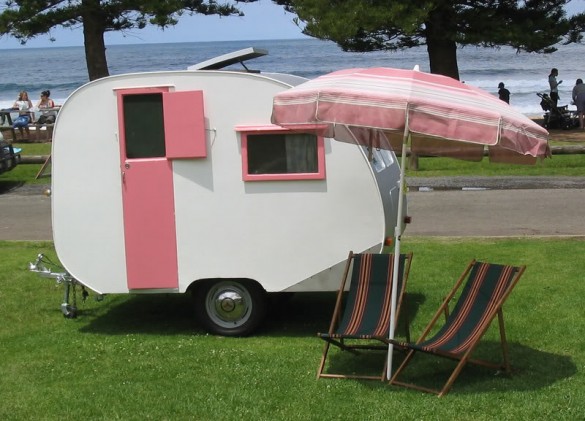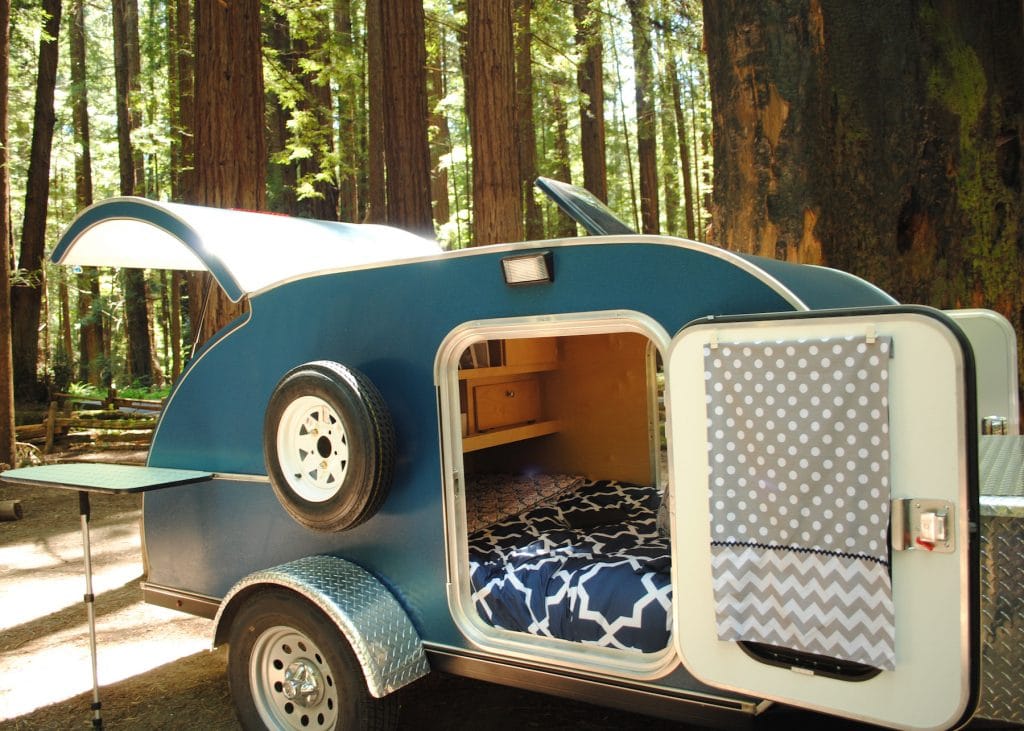 source: getty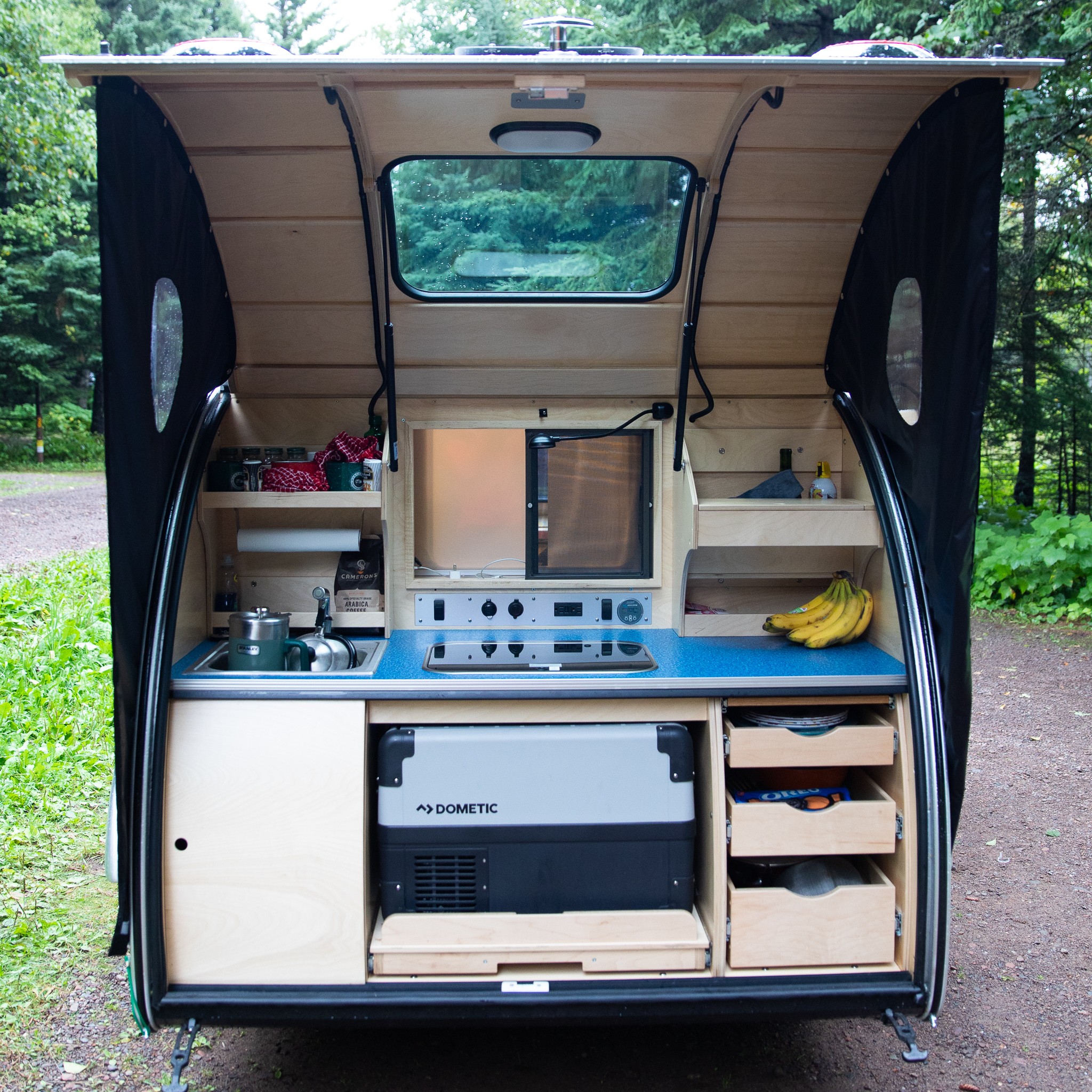 EDIT: The lovely Kimberly W has pointed out that I forgot the best Teardrop of all – the one that was turned into a bar.