If you happen to know someone with some carpentry skills, or you happen to be handy yourself, this is just the sort of thing you could build for me 
I absolutely love the natural look of this table (not to mention the gorgeous sheepskin accents) which can work with so many looks.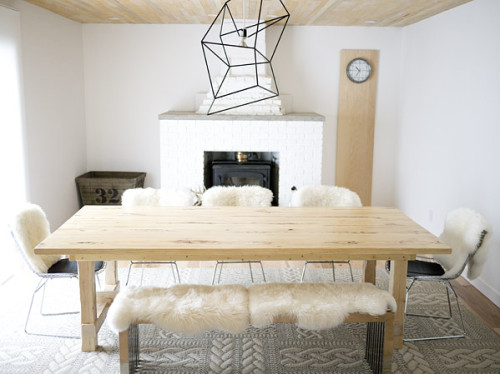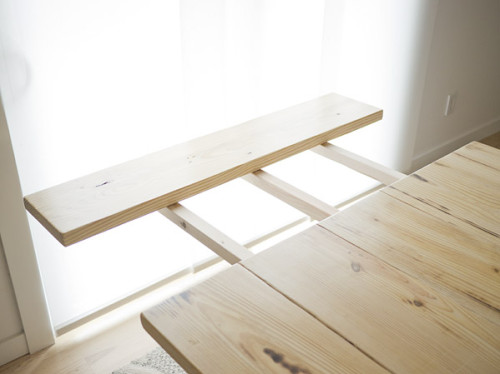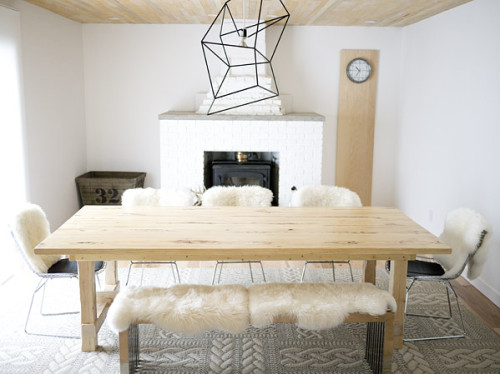 And yes those are extenders for a leaf or two. Nice. Head over to Designs Happens to see the whole project.