In the last several years, zippy Vespa scooters have become the eco-transportation alternative for not just trendy hipsters and bohemian artsy individuals but also mainstreamers who simply want to navigate the streets with a lighter carbon footprint.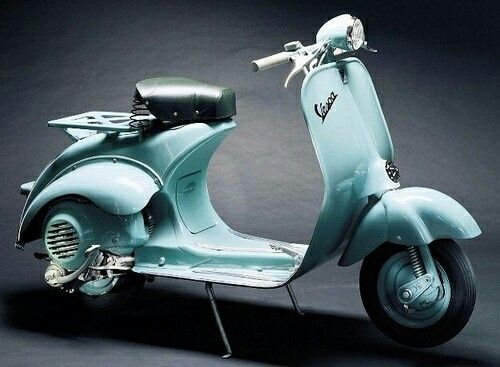 According to their website and many satisfied customer accounts, Vespas are definitely built to last so I have to wonder how one handy grandpappy ended up retiring his old model and turning it into the rocking horse depicted throughout this post.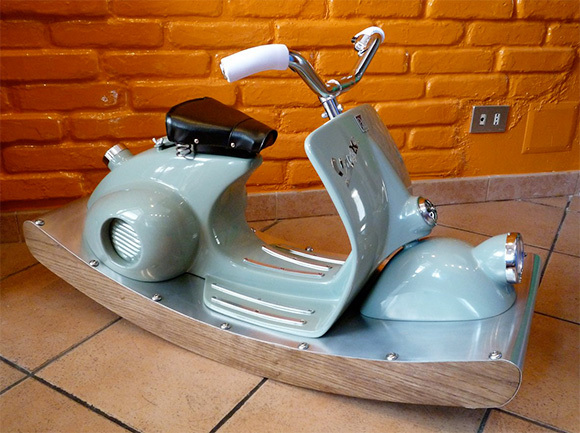 It's definitely nifty to gaze at and the body seems to be in fine shape, so why grandpappy, whyyyyy?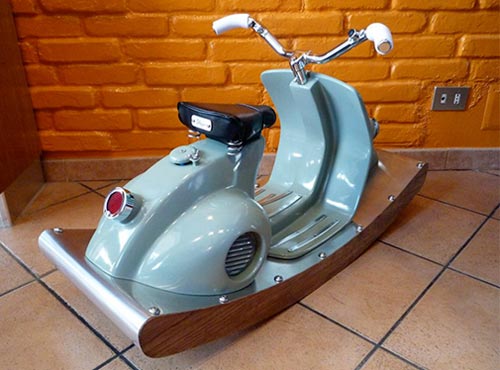 I can only presume that his scooter spit out its last breath longgggg ago and instead of sending it to landfill purgatory, he recycled it into a sweet little treasure for his doe-eyed grandson, Diego, complete with fiberglass body, stainless steel wrapped platform, wood trimmed edges and imitation leather seat.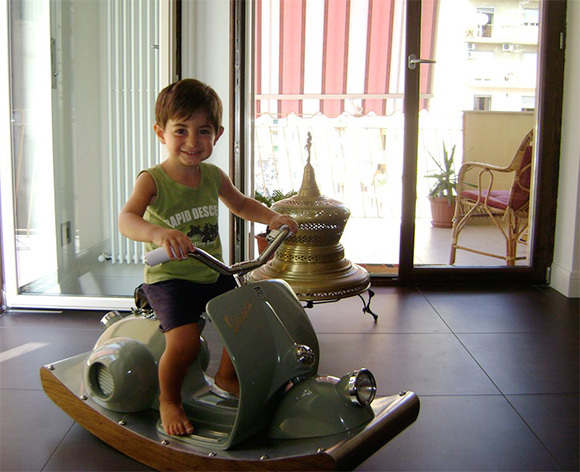 Craftsmanship like that isn't very common these days. Nice job, DIY grandpappy — you are a green trailblazer since I don't believe that anything quite like this has ever been done before!