Eee by gum I love a man in a flat cap. And now I can make Steve one of his very own! "Hey," I hear you saying, "can't Steve just buy a flat cap?"  Sure he could, if his noggin wasn't so big that I periodically see satellites orbiting it. Ha ha! I kid! His head is not that big.*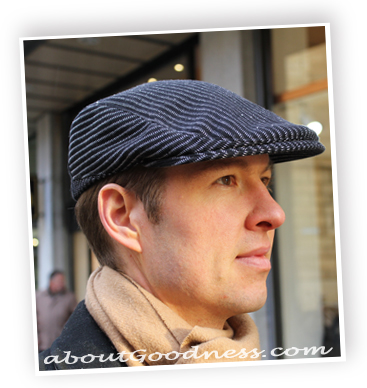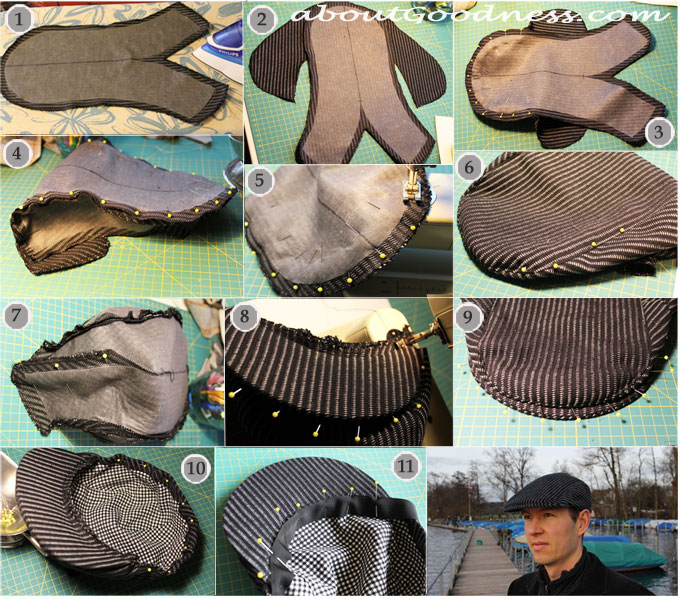 But this is a stylish flat cap and the tutorial looks great – I need those pictures for sewing tutorials, you know?
You can get the whole set of instructions over at About Goodness.