This right here is why I don't have children. I'd make them a few of these and then in the middle of some dark and stormy night, a little one would pad into the bedroom, clad in their favorite monster hoodie, hoping for some comfort from the storm. What they would get is a mother who opens her eyes, takes in the creature snuffling two feet from her head and bolts, screaming, out the window, likely never to be heard from again.
But dogs. I'm good with dogs.
If you have little monsters of your own, I'm assuming you've got this parenting thing somewhat under control, so why not make a few of these. They are pretty hilarious (when not chasing you through your dreams).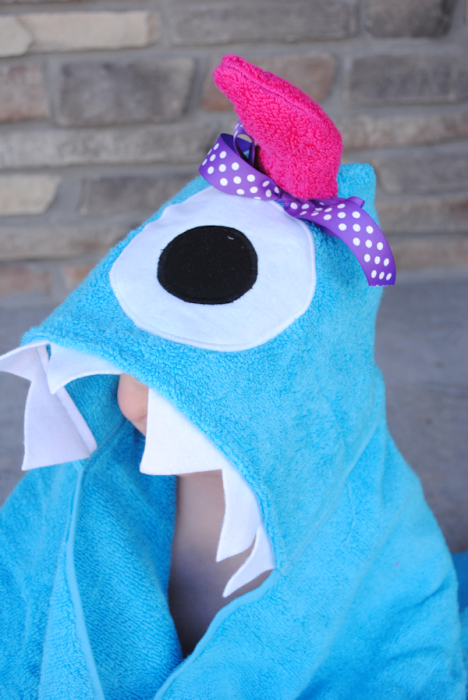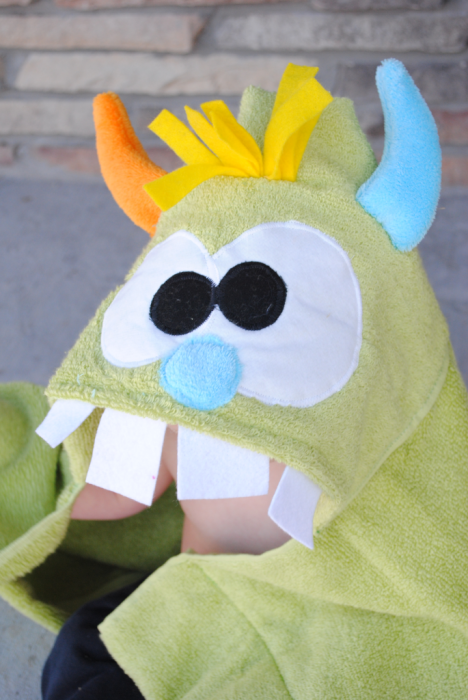 Get the tutorial from Crazy Little Projects, and go forth and make your monsters.