This project is simple, uses recycled materials and kids will love not only helping to make it, but watching who visits it once it's hung up. You'll need a drill to make a few holes, and some mod podge (or similar) if you want to decorate with fabric as they do here.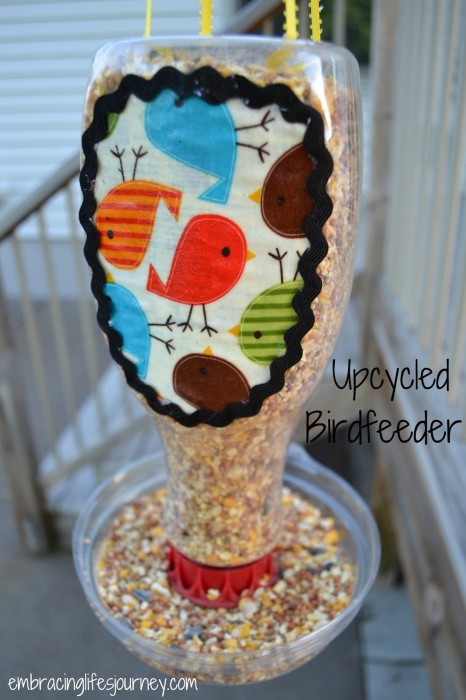 The process is pretty self explanitory and I included lots of pictures!
You'll need: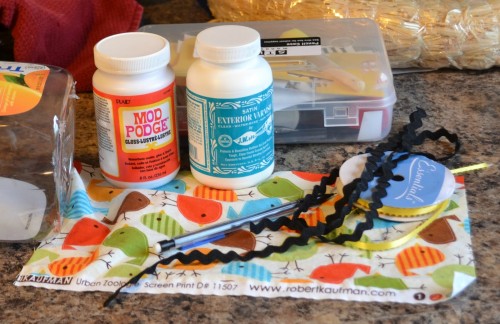 Mod Podge
Exterior Varnish (only use over fabric and ric rac after the mod podge has completely dried)
fabric scraps of your choice
ric rac
ribbon
pencil
orange juice bottle
drill and drill bits
bolt and butterfly nut or anchor (mine is the anchor)
hot glue gun (for ric rac)
plastic tray – mine came from the top of our coffee but you could use a plant pot water catcher thing)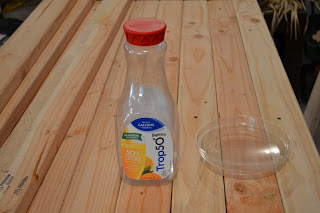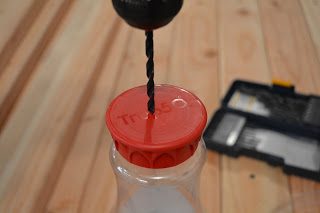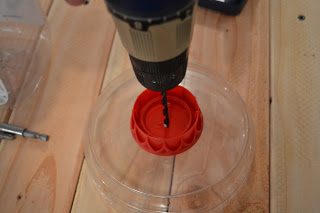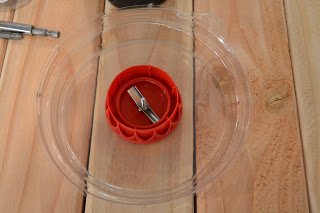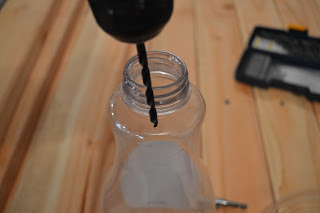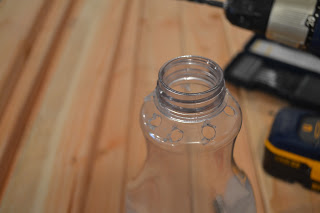 Be sure to clean up the edges so the birds don't eat the plastic.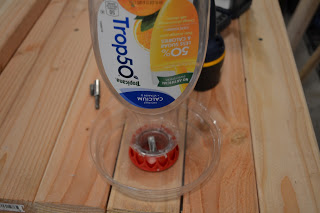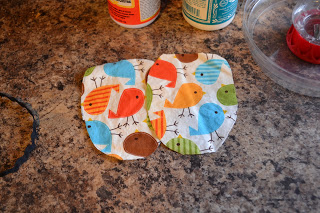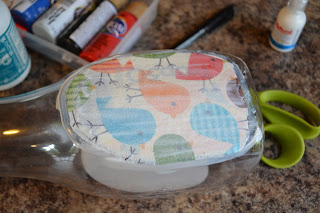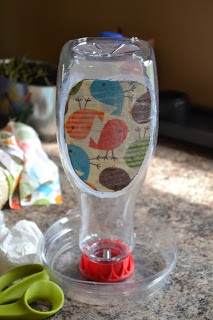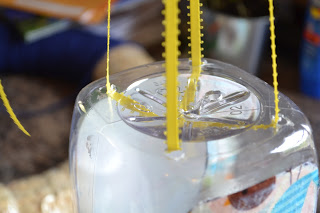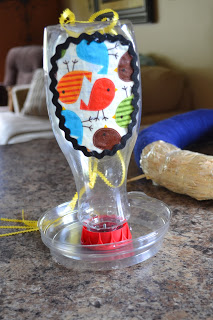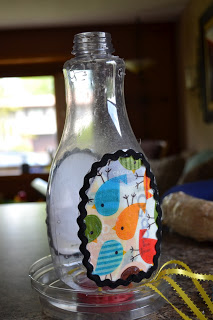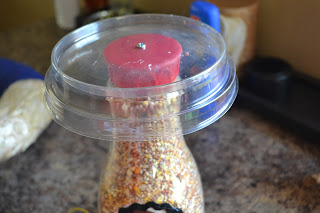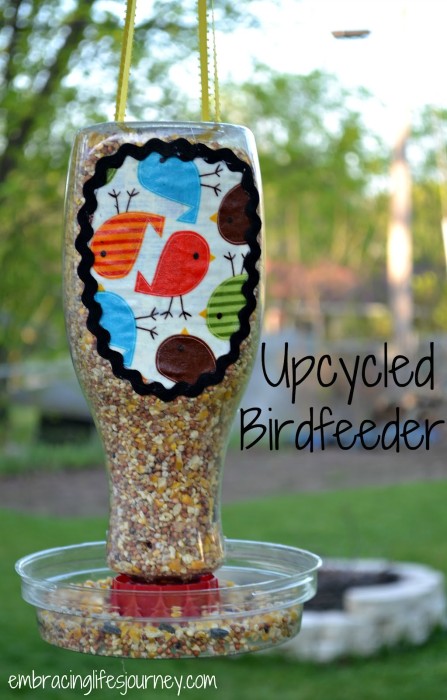 You could use paint or even permanent marks to decorate it. Either way, this is a fun, quick project that will bring more birds to the yard. Learn how to make one over at Embracing Life's Journey.